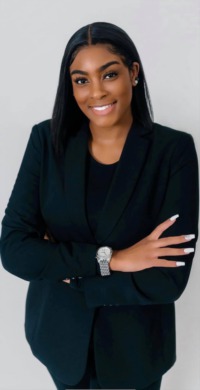 License Number:
2018027420
Greetings! My name is Morgan Crawford, I am a professional real estate agent in the state of Missouri, servicing the Fort Leonard Wood and surrounding areas.
I lived here several years ago, however due to my family being military, I have moved from Hawaii and I am now here to stay! Being that I was raised in a military family, it has shaped who I am and has instilled many values and Integrity within me. I lived in multiple states so I can relate to the process of moving! It can be a hassle BUT when you have an efficient TEAM on your side to walk you through the process it is as easy as 1,2,3!
See a home while you're driving or on a website and want to take a look? Feel free to give me a call!
Have questions about the home buying process or need guidance on who to contact to see if you qualify for a property? Feel free to give me a call!
Interested in becoming an agent and changing lives? Feel free to give me a call!
I'm here to help and serve my community, going above and beyond for my clients! I am very grateful and motivated to bring the ease and happiness of my clients home buying experience!
To my future clients: I look forward to being YOUR Realtor!