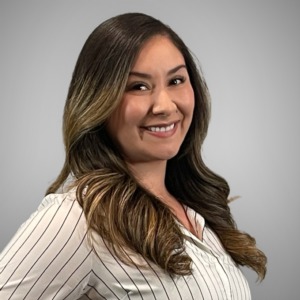 Hello! My name is Kristine and I am fairly new to the area. My husband and I moved to St. Robert just two years ago, but we fell in love fast! I am a Military spouse and love the life! Most people think I'm joking when I say that, but I truly do! Who doesn't love getting to travel and challenging yourself to grow in ways you never knew you could. My family means the world to me, no matter my location on a globe; and wherever my husband and fur baby are, IS MY HOME. My fur baby's name is Riley and we named her that because we adopted her when we were stationed at Fort Riley, KS. Where we go, she goes.
I was previously a Dental Assistant of almost 13 years and LOVED changing lives one smile at a time. I was looking for a career change where I could establish and grow a new passion, while continuing to aid in making individuals smile. Only this time, one home at a time. :) I feel so lucky to have received the opportunity to work with the #1 Real Estate team in Missouri and the #8 team in the Nation. I am so incredibly excited and look forward to helping individuals and families find their forever homes or lifelong investment properties. As someone who plans to leave behind generational wealth for my future children, let me help you do the same!
Here at Matt Smith Real Estate Group, we make sure that YOU are our priority and will provide superior knowledge to all clients with the backing of 50+ years of experience combined. You will quickly see why our team is so loved by the community and why our team continues to grow.
Contact me to start your home buying process now! Let's make some memories!