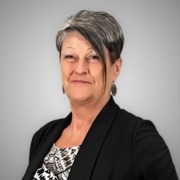 License Number:
2002023217
I am a permanent resident of  65 years in the Waynesville - St Robert - Ft Leonard Wood area and proud to be able to call it my home..
I have raised my family here and am  proud to say I am the mother of 3, Grandmother of 5 and now Great Grandmother of 3. I am a new and upcoming Author, with my first book being published now.
I have been in the Real Estate Profession now for 21 years and am excited to be part of the team here at Matt Smith Real Estate Group, working as a Listing Specialist.
My goal is to help as many people as possible with the sale of the biggest asset they  have. I have gained many personal friendships with past clients over the years and am hopeful to do the same now and in the future.
My motto has been and will be " Our Agent/Client relationship does not end at the closing table"